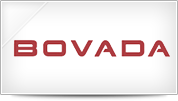 Online poker game play in the US has been defined as pretty difficult post-"Black Friday."  However, there are still a few sites that have managed to survive in the American market, including one of RakeMonkey's most recommended sites – Bovada Poker.
Since being re-branded as the sister site to Bodog in December 2011, they have thrived off their "anonymous" poker tables and providing insanely fast cashout times.
It's important to remember that Bovada – formerly Bodog – was already one of the most trusted sites around the world. The site has never had to worry about building a player base per say because Bodog players who lived in the US were automatically given an account with Bovada in 2011.
The new brand was created exclusively for US players so they could have access to the same great Bodog products but not have to worry about their deposits being stolen by the likes of rooms similar to Minted Poker and other small-time operations that have recently stiffed Americans on their cashouts.
According to PokerScout, Bovada still sees great real money traffic numbers and have continued to remain consistent minus high stakes action. The range of player quality varies from beginner to advanced so it is easy for beginners to find competitors on their level and likewise for the advanced players. With the advent of "anonymous" poker tables, players feel a little more comfortable during a session knowing their stats can't be data-mined.
Security is also important and Bovada ranks at the very top of industry standards. Since the site is run by a brand that has long been in the business since the 90's, they know how to keep player funds and information secure. The Bovada site uses the best safeguards to keep player security as a top priority and are always quick to respond to player emails.
This is just some of the features that Bovada can offer US players. Anyone who has not checked them out and see what the fuss is really about!