Americas Cardroom is one that is available to United States players which makes it unique in the online poker industry. The online poker site offers a nice selection of gaming opportunities and recently announced they are adding a new option for tournament players. On Demand is the latest tournament option and can be found in both MTT and SnG game play.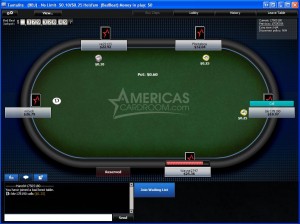 The On Demand option can be found in the tournament lobbies of SNG and Multi table gaming. The new option will allow players to compete with a minimum number of gamers who are entered into the tournament. However players are allowed to register late for a certain amount of time. With new players joining the prize money will increase the prize pool and allow for players who were already busted out to reenter.
Americas Cardroom will kick off the launch of the new tournament style with guaranteed prize pools to get players to try the new option. Full Tilt Poker launched a similar tournament format and has seen great success. This new option is great for players as it gives more opportunity to compete if knocked out as well as more money in the prize pool.
Americas Cardroom not only added the new tournament feature but also decided to upgrade with other improvements. The site now offers a automatic timebank features as well as the player option to see folded cards by hovering over their screen name with the mouse. The site has also offered additional preferred seating and much more.
Players can check out the new tournament format with On Demand by signing in to Americas Cardroom today. The guaranteed prize pools for the new tournament option is set to last for some time so players can easily get in on the action and expect to see nice prize pools, especially as players take advantage of registering later in the event.