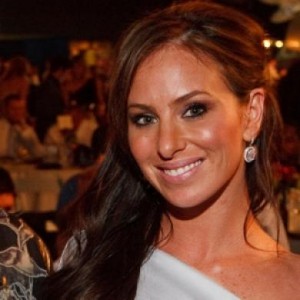 Known as the "Poker Princess" in the Russian mob-linked gambling case, Molly Bloom has earned only probation for her role in the gambling ring. The operation worked out of several cities in the United States including New York.  Tens of millions of dollars were apparently laundered in the process and Bloom's role was to host the card games.
In the case, Bloom was accused of hosting the private games in major cities including New York, Miami, Las Vegas and Los Angeles. In the games in which Bloom hosted, celebrities were rumored to have taken part including Ben Affleck, Leonardo Dicaprio, Matt Damon, Tobey Maguire and Alex Rodriguez. However, court findings have discovered that none of the celebrities were connected to illegal activities.
Bloom was charged in connection with games run in New York and last December she was seen in Manhattan Federal Court and admitted to moving the games from Los Angeles to Manhattan and running the games from two different hotels.
Bloom earned probation and was made to pay a fine of $1,000. She must also perform 200 hours of community service. Since this experience, Bloom has decided to create a memoir and asked the judge if the book would be in conflict with the remorse she showed to the court.
The attorney working for Bloom had asked for leniency as Bloom had only taken tips to co-host the event and then was eventually forced out when another co-host began to take a cut of the pot. She had earned $1 million hosting the games but had lost it and now works in a friend's business making $19 an hour. Bloom could have been given as many as 5 years in prison but ended up with probation, which in her case was extremely lucky.
For more information on brick and mortar casinos that offer 100% LEGAL poker options, don't hesitate to check out this detailed gambling guide at WorldCasinoIndex.com.