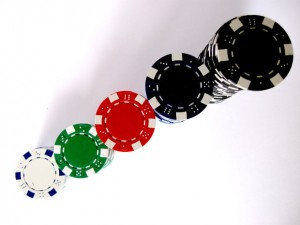 The state of New Jersey has seen some struggle over the past year with casinos closing, online poker seeing less than stellar earnings and more. To close out the year, the state of New Jersey was able to end on a high note as the latest struggles facing the state's gambling industry. Figures were just released this week showing that the gaming options of the state were able to earn $10.7 million in online earnings which is a nice increase from December of last year.
In 2013, the state was able to earn $6.6 million within the month of December and with the earnings from last year, the state saw an increase of just over $4 million. When it comes to online poker, the state was able to earn just over $2 million in online poker revenues for the month of December in 2014. This was the highest revenues the state had seen for a few months, which was a great way to end the year.
For 2015, the state has some additions already that will help the industry as the year has just begun. Financial institutions have gradually eased up on the restrictions involved along with payment processing so players will be able to easily deposit and withdraw funds with online gaming. Secondly, the 888 Poker site of New Jersey as well as WSOP have teamed up to combine player pools to help increase liquidity. Both sites will offer additional traffic numbers so that players have more competition on the virtual felt.
These changes as well as a New Year will help the city to hopefully have a better year with online gaming revenues as well as land based casino gaming. Other states are beginning to become interested in online gaming including three states already having announced legislation considerations. It will be interesting to see where the industry will stand after 2015. The state is currently the top leader in online gaming but this could easily change if new states begin to offer online gaming this year.