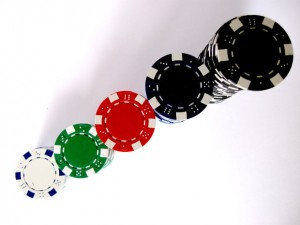 As the 2015 World Series of Poker draws near, information on events, hotel stays and more are being released by the brand. Many players visit the WSOP year after year to enjoy their favorite poker games, with the opportunity to win a WSOP bracelet as well as earn a nice cash prize. The WSOP has recently released a WSOP Player Information Guide which will serve as a reference for new players to the events, easily being able to take part in game play.
The guide can be access from the WSOP website and can be downloaded to a MAC or PC. The application for WSOP on mobile can also offer the guide. With the guide, players will then be able to learn about the proper procedures to follow in order to take part in gaming. Players can also register and deposit with the information to take part in the tournament options.
Once you have register and provided the proper documentation, you will be able to deposit with a number of banking methods. Use Visa, Neteller, bank transfer, Rio cashier or Nevada 7-Elevens. The mobile number of your device is required for geolocation needs and will ensure that you are taking part in game play while within the state borders.
Players who take part in online gaming while in Nevada will be able to make withdrawals at the Rio cashier cage, via Neteller, bank check or bank transfer. Each banking option has a minimum and maximum cashout limit. Each of these particulars and so much more are offered in the guide so you can learn every aspect of tournament options at the WSOP.
Any tournament tickets or chips earned online can be picked up at the payout window of the Rio, with a dedicated option for the WSOP. These pickups can begin on May 27th, with identification required.