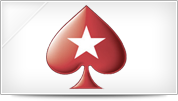 PokerStars is a top online poker site known for signing top pros to sponsorship deals. With several areas of sponsorship, the site has Team players, Friends of PokerStars and more. For years, PokerStars has had a strong team of players, heading up live events as well as taking part in online game play. However, since Amaya Gaming took over the online poker brand, there have been several cuts within the sponsorship department.
Just last year, Joe Cada, the 2009 World Series of Poker winner, was cut from the site and now it seems the 2010 World Series of Poker Champion has left the site. Jonathan Duhamel is no longer located on the PokerStars website which would indicate the pro is no longer working with the online poker brand.
Several other players are no longer working with PokerStars after last year including:
Humberto Brenes
Angel Guillen
Jose Barbero
Marcel Luske
George Danzer
Alex Kravchenko
David Williams
Dario Minieri
The online poker industry seems to be taking a different turn when it comes to player sponsorships. Players who are now being signed seem to be in the new wave of technology being used for online poker. Gone are the days when players are signed based on significant live game play. Today, online poker sites are searching for something new and seem to be moving to live streaming to find new players to sponsor.
The online site signed Jason Somerville just last year after he became quite popular on Twitch, a live streaming service. Somerville teaches strategy on Twitch and has gained quite a following for his game play tutorials. It is very interesting to note the changes in industry standards with the new streaming technology and mobile gaming that has become so prevalent today. It will be interesting to see if the shift will continue and players who use Twitch are more likely to be signed by such sites than their live tournament gaming counterparts.