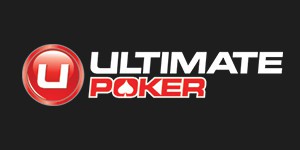 Online poker pros are a common occurrence at top online poker rooms. Poker operators sponsor top players to compete online at the site and represent the brand during live events. In most cases, a pro can stay at an online poker room for years, earning nice compensation and playing the game they love. This week, several pros received bad news and lost their spot on an online poker team. It was recently reported that several pros sponsored at Ultimate Poker will no longer be working with the site.
Team U is the sponsored pro team at Ultimate Poker and now the site has removed several pros from the Team U player page. William Reynolds, Jeremy Ausmus, Brent Hanks and Phil Collins have all been removed from the website as members of Team U. When a player profile is removed from an online poker team web page, it usually means the player is no longer a part of the website.
The site still seems to be working with Antonio Esfandiari, Jason Somerville, Dan O'Brien and Danielle Anderson. According to F5Poker, Randy Dorfman, a former pro of Ultimate Poker, Tweeted about the news stating:
"Ultimate Poker drops Pros Will Reynolds, Jeremy Ausmus, Phil Collins & Brent Hanks. Maybe time 4 Stations to drop people running UP? #toolate"
Ultimate Poker has yet to officially announce if the pros are no longer members of the site but most likely the pros are no longer working with UP. With the news of Ultimate Poker, there was also a case of a pro leaving PokerStars. Humbero Brenes is no longer associated with PokerStars and will not be working with the site even after the poker room is now part of Amaya Gaming. This week has not bee the best for poker pros. It will be interesting to see in the coming days if Ultimate Poker announces the reasoning behind the change at the poker pro page of the website.