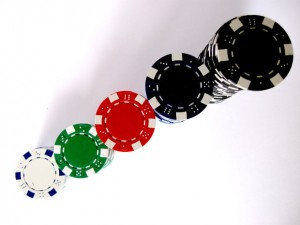 Every top online poker site has an official team made up of poker pros or uses professional team players as ambassadors to promote their product. PokerStars is the best when it comes to offering events with pros involved so you can take part in gaming action among your favorite players. It is not uncommon to see new pros added to the team list as young players begin to make a name for themselves. It is also not uncommon to see players taken off the top poker teams and PokerStars now seems to have lost three players from Team PokerStars.
Joe Cada is the first to go from the PokerStars pro team with his recent confirmation of not being part of the team anymore. The pro was removed from the team page at PokerStars and will no longer be associated with the site.
Also removed from the family page of PokerStars is Alex Kravchenko of Russia. Marcel Luske is another casualty of Team PokerStars as his information is also missing from the site. Both Kravchenko and Luske have not confirmed being removed from PokerStars, nor has PokerStars commented on removing the info from the website, according to information at F5Poker.
Since PokerStars was acquired by Amaya, the pros have been dropping left and right. Last month, Jose Barbero was released from the site, a Latin American poker pro. It is surprising that so many players have been removed from the site, especially Cada. With Cada being a top World Champion of the WSOP, one would think that the site would want a top pro on their site.
For now, PokerStars seems to be making changes when it comes to poker pros. It will be interesting to see what changes will be made with the poker pros at the site as Amaya begins to get ready for a re-launch in the United States.