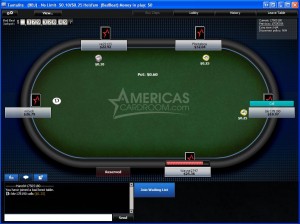 The Winning Poker Network is the power behind such card rooms as True Poker and America's Cardroom, offering quality gaming options for players to enjoy. The network is popular for their unique gaming option, The Beast, which will be upgraded for January so players have even more cash to compete for.
According to the Winning Poker Network, The Beast will have an additional $80,000 added to the prize pool for the month of January. From the 3rd to the 30th of the month, The Beast will see $20,000 added each week. The top 20 players in the leaderboard points race will earn a cash prize and be able to split the additional money of the prize pool.
For those not in the know, The Beast is a weekly rake race that is available to anyone on the Winning Poker Network. Take part in cash gaming on the network and have access to the special leaderboard where you earn points to earn extra cash. There are no additional fees or jackpots just payouts based on the rake generated at the tables. When you compete in a raked hand, you earn points which are then tallied to place you on the leaderboard of the competition. Finish at the top and earn a piece of the prize pool.
Each week the prize pool and amount of players who earn cash will vary. The more money that is available in the prize pool, the more players will earn. This is a great way for players to compete at the cash gaming tables and have the option of earning additional cash. If you are going to compete online, why not have the option of earning additional monies? The additional cash to the Beast will take place throughout the month of January, so players will have plenty of time to get in on the action.