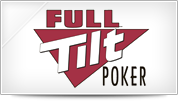 Full Tilt has made several changes over the past few weeks that has the online poker industry abuzz. The most recent change comes in the form of a new rewards option for players. The Players Club is part of the latest phase of changes to come to Full Tilt. The new loyalty program is for those who enjoy the game of poker in a recreational way.
Dominic Mansour is the Managing Director of Full Tilt and stated that this new program is geared towards recreational players. Most reward programs are centered around players who produce large volume in game play. With this new option, players who simply enjoy playing online will be able to be rewarded.
Every player who is a member of Full Tilt will automatically be enrolled in the Players Club. The club includes a special game titled The Deal which players can enjoy with Coins. The coins are earned during game play based on how many Full Tilt Points are earned by the player. The faster a FTP is earned the quicker coins are earned.
The game of The Deal costs one coin and a player will see seven cards dealt face down. The player will then choose two cards to be discarded. The five remaining cards will be used to create a poker hand. Prizes will then be awarded based on the strength of the hand. Players have the ability to earn a jackpot prize which starts at $25,000 and will increase by three cents as every player enjoys the game.
As a member of the Players Club, players will also have access to additional promotions and events. Special tournaments and prizes are awarded to those who continue to log in on consecutive days. Players can also access the Edge Program which is a reward option for the higher volume players. This option has three levels and provides cashback for FTPs based on a rolling day average or number of FTP earned.