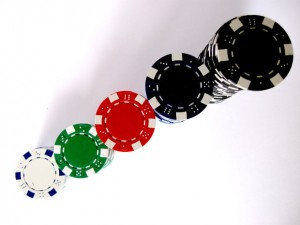 It was just recently announced that PayPal would be a form of deposit for players who take part in online poker play at WSOP.com in New Jersey and Nevada. This is a big deal for the United States online poker industry as PayPal has been avoiding the online gambling industry like the plague. Members of PayPal couldn't even mention gambling terms in notes at PayPal in fear of having their account shut down.
PayPal is now available as a form of deposit for players at the US WSOP sites and a big bonus is that the WSOP is offering an actual bonus for players to use the deposit method. Players who deposit at least $100 can earn a free $10 Tournament Ticket. The deposit is only good until the 30th of September, giving players a little more time to take part.
Players may have missed out on the PayPal bonus due to the many great bonuses on offer at the online poker room. From the Fall Reload Bonus to the Anniversary Reload Bonus, players have several options to earn extra cash while playing at the online poker site. The Fall bonus was a 100% offer up to $500 while the Anniversary is the same, both with specific terms to clear the extra money.
New players to the site can also take advantage of the Welcome Bonus. As a new player to any online poker room, there is a welcome option to help players get started earning extra cash before game play even begins.
Members of the WSOP as well as other sites should take advantage of the many bonus and reward opportunities. By earning rewards and using incentives, players can earn extra cash which can then be used to play even more online poker games. Visit WSOP today to take advantage of the PayPal and many other deals.