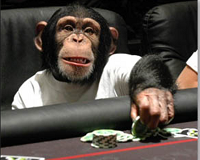 After the state of Nevada decided that daily fantasy sports sites were considered gambling and required licensing before they were legally allowed to operate within their borders just a few weeks ago, the state of New York has now joined the band wagon. On Tuesday, the state of New York issued cease-and-desist orders to the top daily fantasy sports sites operating in the United States, DraftKings and FanDuel. With the move, New York is now the 7th state in the United States to ban DFS sites.
The Attorney General for New York, Eric Schneiderman, stated that it is clear DraftKings and FanDuel are the leaders of a 'massive, multibillion-dollar scheme' that intends to evade the law and fleece sports fans across the country. The AG believes the new ruling will send a clear message that this type of activity will not be allowed in New York.
FanDuel is actually based in New York while DraftKings is based in Massachusetts. With the order, FanDuel will not have to leave the state in a physical sense but they will not be able to offer their services online to residents of New York. Both DraftKings and FanDuel are disappointed in the ruling, with DraftKings responding that they are very disappointed in the decision and they disagree with the reasoning. FanDuel responded in a similar fashion, stating that fantasy sports is considered a game of skill and is legal under the state law of New York.
The issue of daily fantasy sports is regulation. While some states like New York and Nevada take to banning the activity, others have a different approach. New Jersey, Florida, Massachusetts, Illinois, California and more states are showing interest in regulating the industry instead. It is believed the daily fantasy sports games could help the casino industry as a whole.