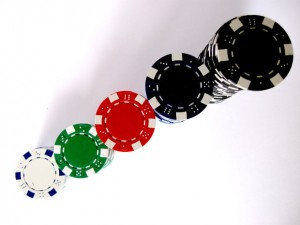 The Super High Roller Bowl is an event set to be hosted by Poker Central and offer $15 million in tournament cash. Yesterday it was announced that this event will be aired on the CBS Sports Network, allowing fans and fellow poker players the opportunity to watch as the action unfolds.
From the 29th of May to the 1st of June, the Super High Roller Bowl will take place and CBS plans to air 30 hours of the footage live as the event takes place in Las Vegas. The ARIA Resort & Casino will set the stage for the event as top pros and amateurs compete for the top prize.
Poker Central is offering a way for fans to get in on the action, with a $1 million prize up for grabs. Fans will have to choose the order of the final table finishers and if chosen correctly, a cash prize will be awarded. The picks must be made before day two begins. If no one is able to choose the players at the final table, the closest picks will reward a player with $10,000.
It was announced in March that the cap of 49 players was met, with players paying the $300,000 buy-in. The winner of the tournament will be taking home $5 million in cash for outlasting the competitions. In last year's event, it was Brian Rast who earned $7.5 million for winning the event, outlasting the other 43 players in the competition.
Just a few more days remain before the event kicks off at the ARIA. On the 29th, catch all the action from 7pm to 3am ET while Monday the 30th will see the action start at 8pm and run until 3am ET on CBS Sports Network. Tuesday will see action running from 8pm to 3am as well ET while the final day, Wednesday the 1st of June, will see CBS airing footage from 7pm until 3am ET.