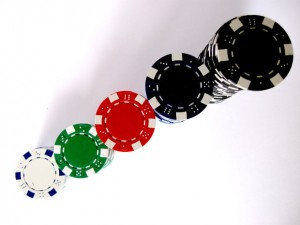 New Jersey first launched online gambling for everyone in the state on November 26th. Players quickly began signing up for gaming accounts at the different websites available and as of this past weekend, over 126,000 have been created.  Players have continued to sign up for an account over the past month, giving the state of New Jersey the top spot for online gambling in the US.
The state of New Jersey offers not only online poker gaming but also online casino games which gives them a leg up against the state of Nevada, who only offers online poker gaming. The 126,000+ accounts are impressive, but the official numbers for how many of these accounts are for unique gamblers still remains a mystery. Players can sign up for different sites so one player may have several accounts, which will have to be considered in a more particular count.
As of this past Sunday the online gaming account total was at over 126,231, which is just over 16,000 accounts more than the previous week. This is a significant increase and shows that gamblers are interested in online game play. Several casinos in the state have created online gaming sites, these include:
Trump Plaza
Tropicana Casino and Resort
Borgata
Trump Taj Mahal
Bally's Atlantic City
Golden Nugget
Caesars Atlantic City
When it comes to online poker in The Garden State, it is the Party Borgata Network that reigns supreme. This network has around 240 players on a seven day average for cash game play. This is relatively fifty percent of the market and solidifies the company as a top provider for online poker gaming. So far, the state of New Jersey is the dominate state when it comes to online gambling in the US, though there are only 3 states total in the market. However, 2014 may see many changes and more states may pass legislation and become competition for NJ online casinos.