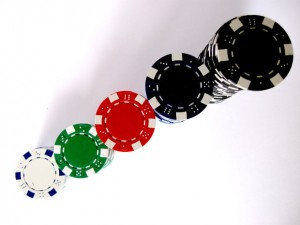 The Borgata Casino in Atlantic City is no stranger to hosting various gambling events. The casino is known for hosting tournaments and gaming options, many of which are revered in the gambling community. The Borgata Poker Open is one such event that is popular and anticipated by gamblers. The event was recently subject to counterfeit chips and the casino now faces a lawsuit from players in the event who felt as though the casino did not supervise the event as they should.
The event had a buy-in of $560 and had a $2 million prize pool with 4,000+ players competing. The lawsuit involves most every player who feels the casino was in the wrong. The event was suspended and then canceled with only 27 players left to compete. The prize pool has been frozen and no one has been paid their winnings as of yet.
Players feel as though the casino should have done a better job of protecting the event from this type of instance. Several feel as though the casino took part in fraud and negligence and should compensate players for what took place.
With the suit, players are trying to get their buy-in back as well as travel costs. A lawyer involved in the case stated that this is one of the cleanest claims seen in decades of practicing law. The representative stated that the casino may say this was a learning experience for them; it comes at the expense of thousands of players who traveled to New Jersey to take part in the tournament, which they expected to be run well.
Christian Lusardi has been arrested in connection with the case after hotel employees traced a plumbing problem to his hotel room. It was then revealed that that the poker player had tried to flush the toilet with remaining counterfeit poker chips.