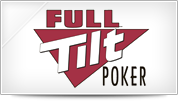 The latest news to hit the poker industry in a major way is the fact that Full Tilt and PokerStars may soon be reentering the US online gambling market. The two top gambling sites are part of the Rational Group which was recently acquired by Amaya Gaming. Amaya has worked to try and see the two sites reenter the US with online gaming options for players to enjoy and recent developments have stated that the two sites will be launching in New Jersey, possibly as soon as October.
It has been years since PokerStars and Full Tilt have been allowed to operate in the US after the disaster that was Black Friday. Full Tilt Poker for US players as well as PokerStars would be a well-received option as both offer the best in poker gaming. Full Tilt also offers casino games and it has been stated by Amaya that PokerStars will be offering additional gaming as well.
Currently, Amaya Gaming is already licensed in the state of New Jersey, so it was easy to start there for a reentry into the US online gambling landscape. A recent conference call with Amaya Gaming and investors released details of the upcoming launch of both online gaming sites in the state of New Jersey. According to the call, Full Tilt casino games have been successful and the games were only offered to a small portion of FTP members. The casino games will be pushed further this year for the entire Full Tilt and PokerStars player base and expansion will be seen in several countries, not just the US.
Up for discussion were sports betting options, alongside casino gaming, as Amaya would like to further enhance the gaming options of both sites. With an addition such as sports betting, players will be able to take part in poker, sports wagering and casino gaming all in one place. This will create a larger player base along both poker sites.
Amaya has already decided to set aside a set amount of money to develop the sportsbook so we may see an option created by the gaming giant or they may consider trying an existing product for sports wagering. Amaya sees PokerStars and Full Tilt players as gamers who already take part in wagering on other gaming options so to add the same with the PokerStars and Full Tilt touch should be successful. With additional gaming options, the sites will also offer more promotional opportunities. Players will be able to take part in loyalty programs, bonuses and special promotions with one solid platform.
Amaya continues to expand both PokerStars and Full Tilt Poker so players have the option of enjoying the best in casino gaming. The coming months are sure to be exciting for US gamers as we see how the Amaya acquisition of the Rational Group plays out. Hopefully it will not be too much longer before poker players are able to visit the online poker sites once again.