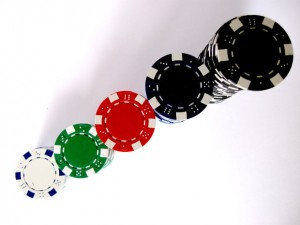 Poker players enjoy watching footage of the World Series of Poker on ESPN or catch a unique game when it airs on television. In the past, players had access to television shows based on the game of poker more often than not. It was easy to find a program to enjoy that focused on actual game play. However, now, without the WSOP, we would have next to nothing in regards to poker related television. High Stakes Poker was a popular option airing on GSN which provided us with quality poker programming. According to recent reports, the show may soon be back in action.
Pokernewsdaily reported that GSN recently posted a new video to their YouTube channel. In the video, GSN asked individuals to take part in a special survey. This survey was based on the show High Stakes Poker. With the survey, it seems as though GSN is considering bringing back the popular television show.
The survey asks the basics of the individuals such as age, location and gender but also asks how much television the viewer watches, if High Stakes Poker was watched and if the show was watched online or on television. The channel seems to be trying to determine what players want and if it will be worth bringing the show back.
The survey also asked what players thought of the hosts, Gabe Kaplan and Kara Scott. GSN wanted to know if the host is important and if players enjoyed the former hosts of the show. The company will most likely be considering if they will be bringing back the hosts or if new people need to be brought in to the show.
The High Stakes Poker show was first created in 2006 and premiered with top competitors such as Doyle Brunson and Daniel Negreanu. The show immediately became popular and players will surely be glad to see the show back in action on GSN. It will be interesting to see if the show will be revived and in one direction the show proceeds.