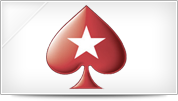 PokerStars is trying hard to remain in the online poker game and moving into the United States is a major goal of the company. This Thursday, the online poker brand is sending two top pros to speak on their behalf during a media briefing one day after the legislators of the state meet to discuss online poker legalization and regulation.
There are currently several online poker bills on the table in the state of California and one managed to move out of the legislative committee in April. This was the very first time a lawmaker voted on a bill for online poker and this was a nice turning point in the positive for online poker within California.
PokerStars wants to help push the state to legalizing the option and will be sending Daniel Negreanu and Jason Somerville to Sacramento later this week to discuss online poker. Negreanu will be hosting the event and will offer an online poker demo. The briefing will take place in Hearing Room 100 in the Legislative Office Building in the early morning hours from 10:30 to 11:30.
The goal of the briefing is to discuss online poker and cover such topics as consumer protections and the platform of PokerStars. Negreanu posted on Twitter of the upcoming briefing by stating he would be in Sacramento on Thursday to discuss politics and online poker as a representative of PokerStars, saying it feels like the right time to get California on board.
PokerStars was just acquired by Amaya Gaming in 2014 and is a big player that has the potential to enter into the online poker market if California passes legislation. California is being watched closely as the state is the largest in the US and could bring about a major turning point in the online poker industry of the United States.