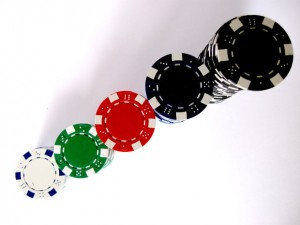 Twenty seven year old Adrian Buckley just had his poker dreams come true by earning his first ever WSOP cash out at the Millionaire Maker event. Buckley did not just cash out in the event, he took it down, outlasting the field of over 7,200 players to earn the first place win, his first gold bracelet and just over $1.2 million in cash!
Buckley could not believe he had earned the title win. Speaking just after the tournament, the player stated that his win was 100% surreal and that the past few days have been crazy, as it was definitely the run of the century.
During the tournament, Buckley would have to defeat several top competitors to move on in the event. Such pros as Erick Lindgren, Mike Sexton and Olivier Busquet were taking part in the poker event. When final table play began, Buckley would hold the shortest stack but would soon gain the chip lead and be ready to take on Javier Zarco in heads up play.
On the final hand, Buckley would open up with 2,000,000 with Zarco then moving all in with 17 million. Buckley would call and show pocket tens. Zarco held pocket sixes and looked to be in big trouble. The board fell K-J-3-K-2 and gave Buckley the hand and the title win. Buckley is now a millionaire but plans on continuing his job with Lockheed-Martin as an electrical engineer. The player came to the WSOP to compete in 10 events and now says he will definitely be taking part in the upcoming Main Event.
Final Results:
First Place                            Adrian Buckley                  $1,277,193
Second Place                     Javier Zarco                        $791,690
Third Place                          Olivier Busquet                 $589,569
Fourth Place                       Randy Pfeifer                    $441,465
Fifth Place                           Mohammad Siddiqui      $333,038
Sixth Place                          David Miscikowski           $253,094
Seventh Place                   Erick Lindgren                    $193,675
Eighth Place                        Justin Pechie                      $149,238
Ninth Place                         Mike Sexton                      $115,890